Article Source: IMechE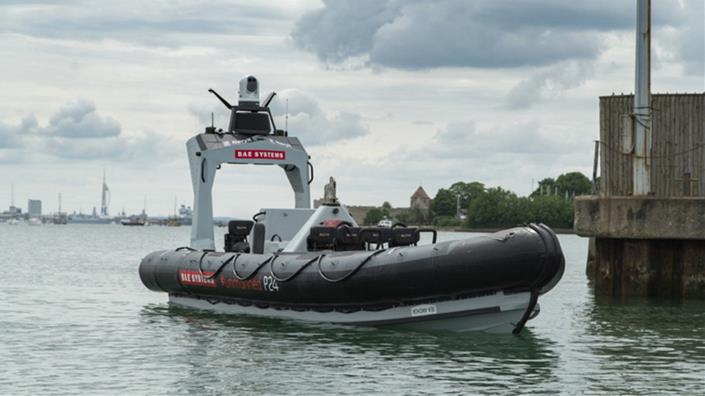 Survey shows stress at crisis levels
A survey of Professional Engineering readers found 77.8% said work is often stressful, and 67.5% have gone to work feeling emotionally or mentally unwell. There is more conversation than ever before about mental health and well-being, but do companies need to take a more fundamental approach for healthier, happier workers? We spoke to engineers about their experiences, and asked experts about potential solutions.
Electric plane flies in UK for first time
An electric commercial-scale aircraft has flown in the UK for the first time. Californian firm ZeroAvia made the flight from Cranfield Airport, using a new electric powertrain. The company is also developing a hydrogen fuel cell powertrain.
Royal Navy plans tests of autonomous boat
The Royal Navy is preparing to test a new crewless Pacific 24 Rigid Inflatable Boat. BAE Systems developed the craft, which could lead to autonomous boats tackling a range of missions, including search-and-rescue, ferrying between ships and shore, and intercepting drug-dealing operations.
Automotive body urges government action
Brexit negotiations must deliver a "comprehensive zero-tariff free trade agreement" or the UK automotive sector risks "crippling" £40bn production losses by 2025, the Society of Motor Manufacturers and Traders (SMMT) said. The industry body issued the warning to government as it revealed that one in six jobs in the sector are at risk because of the coronavirus pandemic. "The end of the government's job retention lifeline in November highlights the critical need for a dedicated restart support package to safeguard these jobs," the organisation said.
Nuclear organisation calls for quick decisions on new projects
The UK must act quickly to make decisions on new nuclear power stations and should plan an ambitious programme of new builds to help meet 2050 'net-zero' demands, the Nuclear Industry Association has said in a new report. Such a project could create 300,000 jobs and generate £33bn of added economic value every year, the organisation said.
Ford plans private 5G network
Ford and its partners will introduce 5G connectivity at an electric vehicle facility, aiming to speed up production with fast, high-capacity data capture and analysis. The government-backed private network will be delivered by Vodafone Business and installed this year in the new E:Prime (Electrified Powertrain in Manufacturing Engineering) facility on Ford's Dunton Campus.
3D-printed cobalt chrome launched by Protolabs
Protolabs has launched a new cobalt chrome 3D printing material for aerospace. The material has a high strength-to-weight ratio and can withstand temperatures up to 600ºC.
East Coast Main Line to become 'digital railway'
The government has announced £350m new funding to transform the East Coast Main Line into the UK's 'first mainline digital rail link'. New electronic signalling will allow communication between trains and track, aiming to speed up journeys and prevent delays.
Electric digger in the running for prestigious award
Three 'world firsts' from UK engineering, including a premium battery-electric SUV and a fully electric digger, are finalists for the 2020 MacRobert Award. A system that could "dramatically improve" the efficiency of transporting liquefied natural gas (LNG) is the third finalist for the Royal Academy of Engineering prize, which has previously been awarded to teams behind the CT scanner, the Harrier jump jet and the Raspberry Pi micro-computer. The electric digger is emissions-free at point of use, enabling work inside buildings.
Drone competition winners announced
Queen's University Belfast, Brunel University, University of Twente and others took home silverware from this year's IMechE UAS Challenge. The coronavirus pandemic meant the live event and testing were cancelled – preventing an overall winner from being announced – but teams were nonetheless awarded for their engineering and design efforts.