Article Source: IMechE
The COVID-19 pandemic has brought enormous personal, economic, and social damage across the globe. Deepak Lall reports on how he and his colleagues are supporting the community and front line workers.
As many businesses in Trinidad and Tobago were mandated by government to close during this time, Qualitech, being an essential service to the oil and gas, food and beverage, and national utility sectors was fortunate to remain operational. However, we had to adapt our normal schedule to ensure health protocols were observed during this time for the safety of our staff and customers. This included essential staff being called to work on a rotational basis, as well as the introduction of work-from-home measures.
Throughout the pandemic, Qualitech utilised resources to help medical and front line workers. Many hours were dedicated to designing and manufacturing face shields, which were donated to our front line healthcare workers. This was done through our 3D printing capabilities, as well as utilising our state of the art water jet cutting machine.
We have also designed and fabricated various dental shields and a COVID swab testing booth in order to reduce the PPE needed.
In addition to manufacturing capabilities at Qualitech, we also partnered with a local charitable organisation "Love all Serve all" who makes meals daily for the homeless. Many staff members volunteered their time to prepare 321 meals in one day the for homeless persons in Port of Spain. We also donated hampers for families in need through this organisation.
As the Managing Director at Qualitech and an advocate for positive change, I always believe that we should use our abilities, networks and resources to contribute positively in times of crisis. I have many friends who are in the medical field working on the front line. I reached out to them to discuss ideas of PPE, projects to minimise exposure etc. These conversations materialised into swab testing booths, microscope shields for ophthalmologists, patient screens for dentists, face shields and other items. It was truly inspiring and heartwarming working together with engineers, medical practitioners and friends for the common goal of protecting the people of our nation.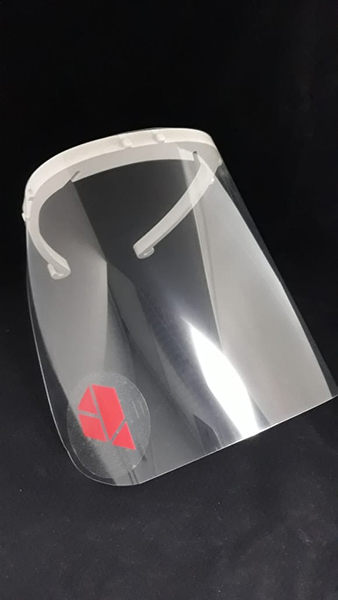 It is Qualitech's intention to continue this coordinated fight against the COVID-19 virus and assist all personnel, wherever possible, to enhance their safety and protection.