Article Source: IMechE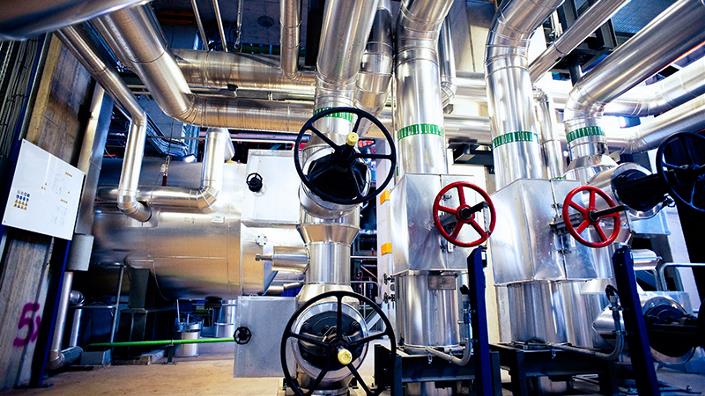 Hydraulic pumps, fans, compressors and other thermofluid equipment play an important role in many areas of engineering
The Institution's Learning & Development Team is excited to announce the launch of a training portfolio designed to give engineers a solid grounding in the fundamentals of thermofluids.
The new Thermofluids portfolio comprises of nine individual courses, four of which are brand new. Each course will provide a combination of practice and theory and will be focused on helping learners apply the fundamentals of thermofluids to their own jobs.
The eight courses are: Hydraulics and pneumatics; Heating, ventilation and air conditioning (HVAC); Design of piping systems; Pipe stress analysis; Pumping fundamentals; Pump selection; Pump systems; Pump testing; Compressors and fans. All courses can be delivered at IMechE headquarters or in-company at your premises.
Q&A with course leader Matthew Laskaj
With over 20 years' experience in the field, course leader and Chair of IMechE's Aberdeen chapter, Matthew Laskaj, answers your questions about this portfolio.
Q: Why learn about thermofluids?
Matthew Laskaj (ML): Hydraulic pumps, fans, compressors and other thermofluid equipment play an important role in many areas of engineering. Understanding how that equipment operates and interacts with other disciplines is very useful.
Q: How do these courses apply to the 'real world'?
ML: We designed these courses to be very practical, so attendees can apply what they learn in their jobs. Once they have a good understanding of the basics, they can then build this into their role as a specialism and incorporate other principles and technologies.
Q: Why is the IMechE launching a thermofluids course now?
ML:'s really exciting to see the IMechE launch a standalone category for something that's a core element of engineering. The basic scientific principles underlying thermofluids won't change, but as the equipment begins to interact with new digital technologies, predictive analytics or AI, it's going to be important for engineers to understand those basic principles.
Q: Who would benefit from attending these courses?
ML: The courses will be relevant to anyone whose work involves pumps, hydraulics, fluid dynamics, heat transfer or thermodynamics – or people whose jobs interact with this kind of equipment in some way. It will also be useful for people working in maintenance, operations, purchasing or who have the need to improve production efficiencies.
Learn more about IMechE's Thermofluids training portfolio: imeche.org/training/thermofluids.