Article Source: Future Worlds
Following months of preparation by over 4,500 exhibiting companies from all over the world, the stage is finally set for the opening of the world's largest technology show, CES 2020.
CES is huge! The Future Worlds stand is in Eureka Park, the startup venue at CES that houses rows upon rows of tightly packed stands all now ready for the expectant crowds. However, Eureka Park is just one of five halls in the enormous Sands Expo, which is just one of eleven official venues for CES.
To put it in perspective, the total exhibition floor space is equivalent to more than forty football pitches – three times as many as the Wide Lane Sports Ground!
Future Worlds's preparation for CES culminated with two days for Tom and Grace to recreate the stand design we had imagined back in Southampton.

Future Worlds @ CES@FutureWorlds · Jan 6, 2020
So after two days of solid building the @FutureWorlds stand is ready to go! Check back for the full unveiling tomorrow! #CESready #CES #CES2020 #Startups #WorldStage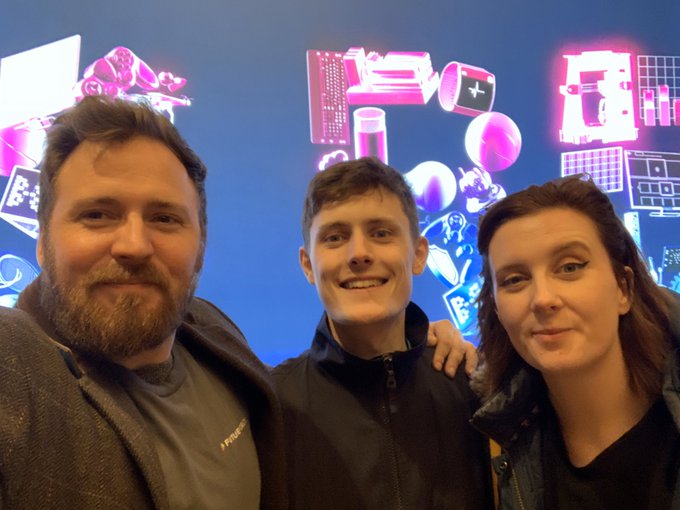 Future Worlds @ CES@FutureWorlds

And here we are, #CESready! We can't wait to showcase amazing @unisouthampton startups at #CES2020, including @AquarkT, @SPYDERISK and @RadiiDevices.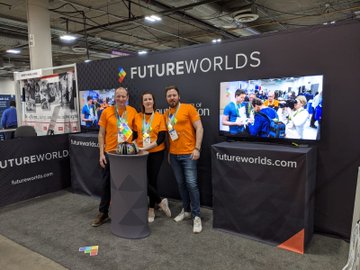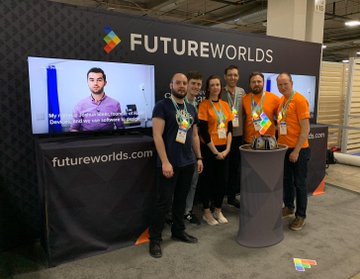 96:09 AM – Jan 7, 2020 · Sands Expo Convention CenterTwitter Ads info and privacySee Future Worlds @ CES's other Tweets
After a full weekend the Future Worlds stand is now the perfect platform for our startups to pitch to the rest of the world!
Founders from Aquark Technologies, SPYDERISK and Radii Devices are all now ready to unveil their novel technologies to a global audience this week.
Almost at #CES2020 and currently on a quick stop at Denver before Las Vegas. Huge thanks to @Deirdre_London and @united for supporting me and @RadiiDevices with the tickets to fly out. See you out there!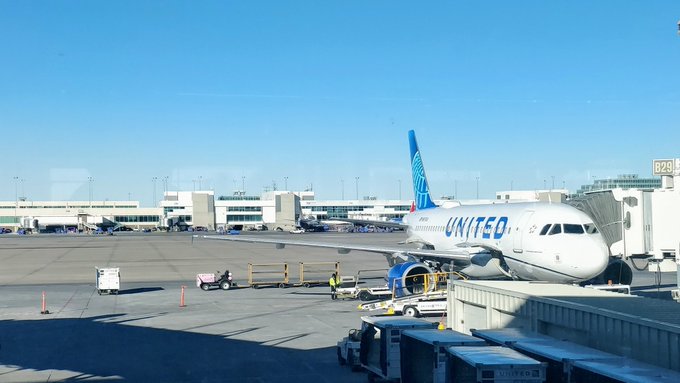 219:34 PM – Jan 6, 2020Twitter Ads info and privacySee Joshua Steer's other Tweets
Having exhibited on the Future Worlds stand in previous years, University spinout AudioScenic will also be showcasing its latest advances in head-tracking 3D audio soundbars on the nearby UK Pavilion in Eureka Park.

Future Worlds @ CES@FutureWorlds

Look what we spotted @Audioscenic @ces #CES2020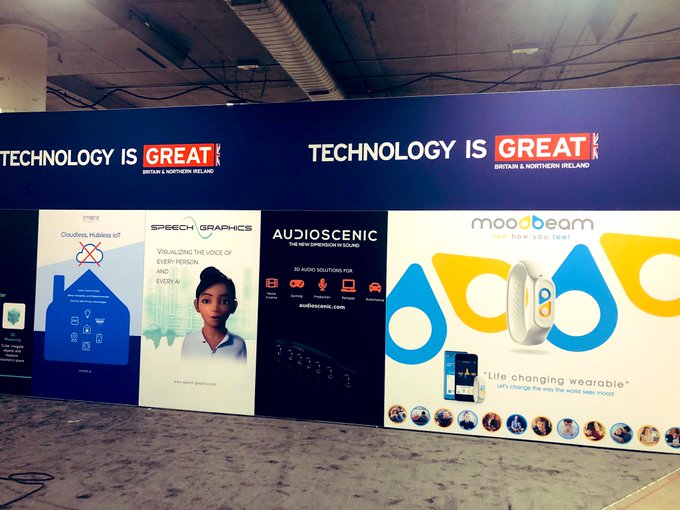 149:19 AM – Jan 5, 2020Twitter Ads info and privacySee Future Worlds @ CES's other Tweets
With all the preparations complete, and all the founders and Future Worlds team together, there was enough time to go through the final plans for the big day tomorrow and to go and meet some of the people on the UK Pavilion before the show starts.
"Exhibiting at CES has helped startups and spinouts from the University of Southampton to gain hundreds of commercial leads and secure millions of pounds of investment," Future Worlds Director Ben Clark says. "We can't wait to see what this year holds for our founders as they launch ground-breaking products based on world-leading research that can have a global impact."
Find Future Worlds at booths 51733 and 51735 of Eureka Park in the Sands Expo.
For full press information and launch details of our startups at CES 2020 visit futureworlds.com/press
You can follow all the action from the Future Worlds stand on social media and in the daily blog in our News section all this week. The Future Worlds stand at CES is supported by funding from the Engineering and Physical Sciences Research Council (EPSRC)