Climate change could be an existential threat for much of UK industry if managed badly, according to Roz Bulleid, the head of climate, energy and environmental policy at the manufacturers' organisation Make UK.
Much of the industry will be affected by having to respond to climate-change targets and regulations. "This will have an impact on large parts of the economy," she says.
But, according to Tom Delay, chief executive of the Carbon Trust, only 39% of companies are currently using climate scenarios to inform their strategies. "It's all about balancing of risk and opportunity," he says.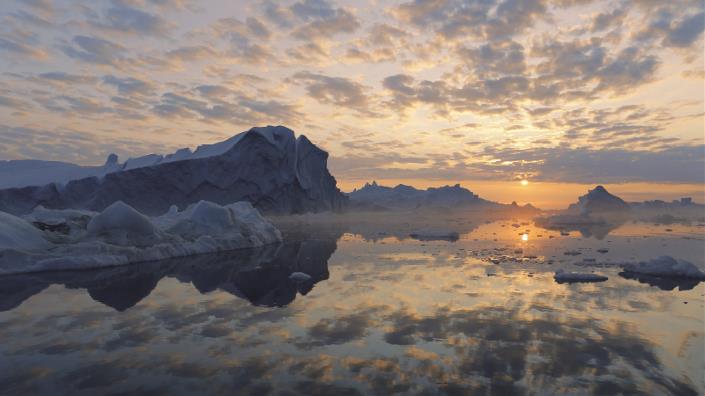 Firms responsible for large emissions, such as fossil-fuel power plants and oil and gas producers, already feeling the heat. The European Investment Bank will soon adopt a new energy lending policy that is likely to further exclude lending to hydrocarbon production, but continue to support projects that reduce emissions, comply with stricter environmental rules and improve the energy efficiency of operations.
The bank has already cut funding to Europe's power markets, in response to overcapacity. In 2013-17, lending to fossil-fuel plants was about 3% of total energy lending, compared with 2-4% – or €3-5bn (£2.6-4.3bn) per year – for renewable energy.
Pulling out of oil
In March, Norway's sovereign wealth fund, which manages its North Sea oil and gas revenue, said that it planned to withdraw its 66bn kroner (£5.8bn) invested in oil and gas companies (1.2% of its holdings), to reduce vulnerability to a permanent fall in oil prices.
Insurers – major investors – are also responding to long-term fossil-fuel risks. In December 2017, Axa said that it would stop insuring new coal plants or businesses, or tar sand project pipelines, and would divest €700m from oil sands producers and €2.4bn from the coal industry. Axa also planned to increase its green investments to €12bn by 2020.
Similarly, Allianz has stopped insuring coal-fired power plants and coal mines and plans to end all investment in and insurance of coal companies by 2040. By November 2018, Allianz had dumped €265m in shares and €4.8bn in insurance run-off assets.
Much of industry is at risk from climate-change disruption, particularly the automotive sector as gas-fuelled or electric vehicles take to the streets. The Institute of Risk Management (IRM) expects electric vehicles to be the norm in Europe after 2035 – when being a carburettor or clutch producer, for example, could be a poor bet.
Frank Schlehuber, senior consultant for market affairs at Clepa, which represents more than 3,000 automotive parts firms in Europe, added: "The strong growth of battery-electric vehicles will lead to a stagnating or declining market for traditional wear-and-tear parts in mature markets."
The IRM also said that the electricity sector had not fully digested the effects of electric vehicles on its markets.
Throughout the industry, new technologies such as electricity-based heat and high-temperature processes, fuel production from sustainable biomass, advanced waste-heat recovery and carbon capture and storage are needed, says the OECD. "Such technologies are both capital and risk intensive, and their market uptake will require fostering new skills, knowledge and value chains to support long-term financial viability and competitiveness," it says.
Competitive advantage
Yet Make UK said that 70% of its members believed that UK climate policy helped to open up new markets and 30% that it could help to distinguish products from competitors'. Yet 75% said that it increased energy costs. Bulleid called electricity costs a big concern, as increases are passed on to other sectors, with UK steel firms, for example, paying more than overseas rivals. "There are countries that are managing the impact better," she said.
Article Source: IMechE