Article Source: Wired
Google's venture capital arm is doing things differently to create a breeding ground for companies with a social conscience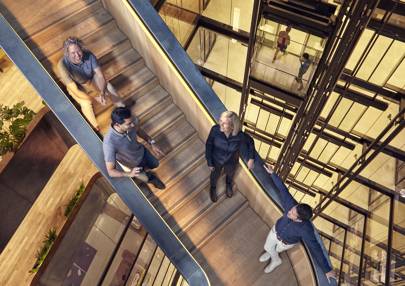 When Google founders Larry Page and Sergey Brin asked neuroscientist Bill Maris to set up the company's venture capital arm, Maris had two conditions: his team alone would decide who to work with, and they would ignore Google's strategic interests. "If we invested for Google's strategic goals, which are always shifting anyway, that would be a bar no investor could pass without dumb luck," Maris explained at the time.
Launched as Google Ventures in 2009 and subsequently rebranded as GV in 2015, the firm is an independent fund with Google's parent company Alphabet as its sole limited partner. This arrangement gives the team a great deal more freedom than many VCs, explains general partner Tom Hulme. "It's not demanding returns to deadline, so we can fit our investment timeline to the startup," he says. "If companies are acquired by Alphabet, then we recuse ourselves from the conversation – as they will want to minimise the price, while we want to maximise it. We don't want conflict."
GV now has $2.4 billion (£1.7bn) in assets under management and aims to invest about $500 million (£360m) per year. Companies in its portfolio include big names such as Uber, Periscope, Slack, Medium and Jet, and it invested in more than 75 startups in 2017. The fund has an operations team that helps founders with everything from product design to marketing. "It's all added value," says Hulme.
Strategically, healthcare is key. GV was one of the largest investors in digital health last year, thanks to its participation in a $65m Series A round for cancer detection specialist Freenome, a $50m Series B round for stem cell transplant platform Magenta Therapeutics, and a $29m Series C round for clinical trials startup Science 37. But it says that its most important "investment" was its support of the American Civil Liberties Union (ACLU) in the wake of the Trump administration's immigration restrictions.
Europe has proved trickier – a European fund founded in 2014 was rolled back into the main fund a year later, and only two of GV's general partners are currently based in the UK office. "But I don't think there are that many VCs investing as heavily and as aggressively in Europe as we are," says general partner Krishna Yeshwant, who leads GV's Life Science team and still practises medicine for two days a week in Boston. "It's got great people, good infrastructure and a collaborative culture – which makes a breeding ground for legendary companies."
MEET THE GV TEAM
TOM HULME, GENERAL PARTNER

"I'm interested in computer vision, whether for training autonomous vehicles or digital pathology. Quantum computing is also a very exciting prospect – but if you ask the experts when they think breakthroughs will come, you will get varied responses. The same is true of artificial super-intelligence. Right now, I'm interested in how you apply machine learning and AI to traditional industries, such as insurance."
KRISHNA YESHWANT, GENERAL PARTNER

"The hottest thing in biotech is immuno-oncology – ways of using the immune system to cure cancer. There's single-cell RNA drop-sequencing, which gives us the ability to precisely break apart cell biology. Venture funds rarely invest in behavioural health, but palliative care and primary care demands will grow. Also, I'm looking for back-pain therapies – it's so common, but we don't have a cure."
KATE ARONOWITZ, DESIGN PARTNER

"Founders are often technical but haven't thought through user experience, brand, design and strategy. We run sprint sessions – from idea to user-testing in one week. In areas such as robotics and health, that's key – we've worked with one founder on the design of a delivery robot to see what level of personality customers might respond to, and helped a company working on an external defibrillator make it user-friendly."
BLAKE BYERS, GENERAL PARTNER

"Cell therapy and genetic engineering will allow us to harness a few billion years of evolution – that'll be the most exciting biotech investment area. In fintech, helping the underbanked is the long-term vision, and while flying cars are almost a sci-fi joke, battery tech has reached the stage where eight rotors on a drone will carry four people."