On Wednesday 7th March 2018 I'll be delivering a speech at the North West Design Challenge. And what a privilege it will be, to be in the place where it all started, on its 10th Anniversary.
Before I share my speech with you all later in the week, here's all you need to know about the Design Challenge.
About
The Design Challenge gives first and second year undergraduates a taste of the 'real world' of engineering by challenging them to design, create, present and run a device to a strict technical specification.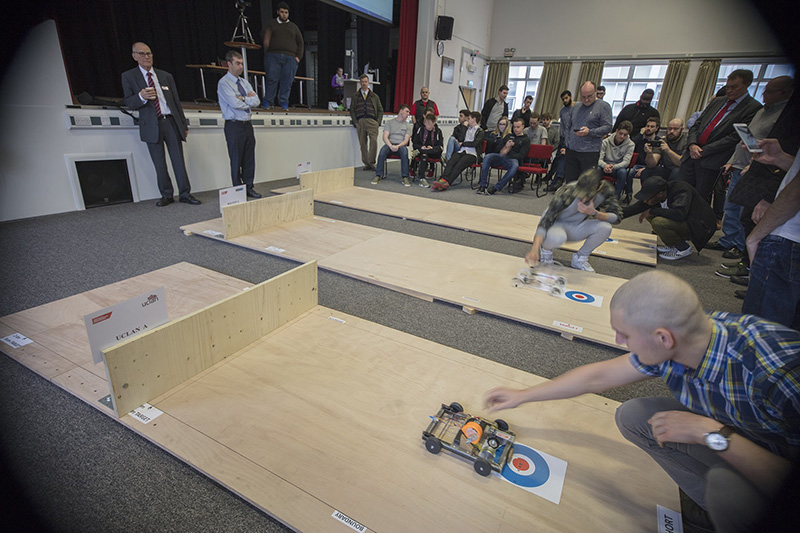 The Challenge enables participants to gain real-industry experience, practical employability skills and enhanced business and people skills, all within a set time frame. It is intended to complement the academic curriculum and is used by participants towards their projects.
We are interested in expanding the regional/ country foot print. If you are interested please get in touch at designchallenge@imeche.org
Open to teams of up to five first year or second year students enrolled on an engineering course at a university in England
Teams compete in local regional competitions in March/April, leading to a national final for the regional winners
Students are challenged to undertake a specific project.  In 2017, a repeatable vehicle, in 2018, to design, build and test an internal pipe-climber – a device to climb up the inside of a piece of vertical transparent tube lifting an increasing load.
Why Participate?
Teams
Gain practical design manufacturing and engineering skills for industry
Gain business planning, budgeting and presentation skills
Gain people and teamwork skills
Connect and network with like-minded students
Gain accolades for achievements
Gain support from potential employers
Network and connect with engineering professionals and experts
For a chance to win up to £800 for your team.
Universities
Generate a stronger pool of industry-ready young engineers
Complement and encourage academic excellence via an enriched contributor towards final projects
Accredit your course with the Institution and provide Professional Development options for your staff team.
Industry
Be increasingly visible as a leader in inspiring the next generation
Maximise placement/graduate recruitment opportunities
Build a talent pool
Consolidate support and uphold the future of engineering
Deliver profiled and relevant brand exposure
Be part of a growing network of industry leaders that promote innovation
Previous Winners
Congratulations to Manchester Metropolitan University (North West Region), winners of the Design Challenge 2017 first-year competition.
Our congratulations also go to Brunel University London (Greater London Region), walk-over champions in the second-year competition.
2017 Finals day round up – 'Design Challenge goes from strength to strength'